"Apud nos Domi"
Our period farmhouse, a listed building dating from 1643, is situated in a unique riverside location in the heart of the Lopikerwaard, just outside the village of Polsbroek, near by Utrecht, Rotterdam and Amsterdam.
In these surroundings, you will be warmly welcomed by the Bogaard family:
Pieter, Saskia and their children, Esmee and Mike.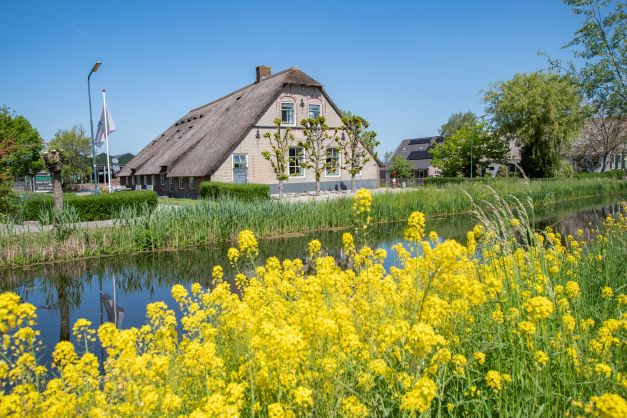 The BIO farm is in operation as a dairy farm and with a milking robot about 80 cows are milked.
Naturally you will be able to watch the milking process.
Among our permanent guests in the spring, we have a variety of meadow birds including the black-tailed godwit, lapwing and the redshank, because obviously we participate in the project: Protection of meadow birds.
In 2009 the hayloft was converted into luxury apartments and, where once cows were milked, there is a hotel room.